As we traverse the second (and hopefully last!) leg of the lockdown in India, it is an opportune moment to take stock of what we see around and ahead of us. Covid-19 looks to be the biggest turning point of the century so far, affecting the social, economic and geopolitical foundations of our times. This intense experience, shared globally, will leave an indelible print on us – as individuals, organizations, and society at large. It is thus only natural to expect profound shifts on multiple fronts, not least of all, the art and science of managing organizations.
So far, business leaders have been responding to the immediate threat of the pandemic by activating their Business Continuity Plans (BCP), for protecting employees and maintaining vital business operations. Soon enough, however, they will also need to start putting together the strands that might constitute the post-Covid reality. As the long talked about concept of the 'VUCA world' finally hits home, what are the key insights that can shape business strategies and management practices for the challenging road ahead? Further, how must organizations adapt to these significant and potentially irreversible changes in order to regain that elusive competitive advantage (for success, or even survival) in the 'Brave New World'?
In this 3-part series, we will try and make sense of the emerging 'new normal', explore organizational success factors, the role HR needs to play in this transition, and the capabilities it will need to deliver real impact.
The 'New Normal'
The disruption of business operations and consequent squeeze on resources – vanished customer demand, reduced supply chain/ fulfilment capability and scarce working capital, are now real challenges to every organization. Soon, they may find themselves as well as their extended ecosystems (suppliers, co-service providers, customers, even competitors) grappling with issues around continuity of operations, cash flow and even business viability. The scale and impact of the crisis will be different across geographies, therefore the staggered recovery or 'normalization' of different parts of the ecosystem will add further complexity for MNCs/ transnational corporations.
A prolonged strain of this magnitude is likely to serve as an accelerated evolutionary stimulus – survival of the fittest with major shifts in the competitive landscape across industries. At least some companies may need to revisit their core value propositions and operating models, and most will need to take a long hard look at their product/ services portfolio and end to end business processes – from customer acquisition to fulfilment. These changes could be in the form of new lines of business, virtual channels for customer acquisition, new contracting terms (e.g. force majeure) with suppliers & partners, new sourcing strategies etc. The path to rediscovering sustainability/ profitability will possibly be punctuated by hiring freezes, salary cuts, and even layoffs. Those unable to adapt, or without the financial muscle to withstand such a disruption, may either fold up or offer themselves as lucrative acquisition targets, thereby opening up strategic (vertical/ horizonal integration) opportunities for more resilient players.
Post-Covid Adaptability
As organizations absorb their losses and find their bearings in a new reality, Post-Covid Adaptability will emerge as a key differentiator and source of competitive advantage. In our view, the following will be key elements of this new reality:
Digitalization: The crisis will focus enterprise energies on intensive digitalization of key business processes. With 'work' shifting beyond its physical and co-located boundaries, we expect a renewed emphasis on de-cluttering of business processes and streamlining decision-making mechanisms. A significant part of the social distancing/ remote working norms being enforced currently, will likely be institutionalized in the post-Covid world. This will necessitate greater investment in collaboration technologies for enabling virtual performance & engagement. It will also accelerate the on-going automation of service delivery & manufacturing, through Artificial Intelligence, Machine Learning, Robotics etc.
Focus on Cost Management & Productivity: The recent 'forced experiment' of running operations with lower expenses/ head count whilst maintaining acceptable performance levels will have led organizations to discover many innovative avenues for enhancing productivity and efficiency. This focus will become even more pronounced, as employees become more receptive to these changes, going forward. Thus, we may see an extended focus on cost control resulting in a critical review of the accepted norms of organizational staffing and cost of doing business. From expensive office space to business travel, austerity in operating expenses will likely be a priority, documented or otherwise.
Critical Talent Attraction & Retention: While this has always been a crucial driver of success, going forward, an organization's ability to successfully attract and retain top talent could have an even bigger impact on its long-term viability. Organizations that demonstrate early signs of recovery, or at least being better positioned to succeed in the near future, may benefit immensely from a virtuous cycle: Capable organizations prepared for the new reality will attract top talent looking for higher traction and growth, which in turn will make them even more agile & equipped. Organizations that are slow to recover will lose confidence amongst their top talent and may lose these assets in a short period of time. Without a 'critical mass' of change leaders in their ranks, they would then face the increasing risk of failing to make the necessary 'shift' (in strategy, structure, mindset) and may even fade out altogether.
Opportunity within Crisis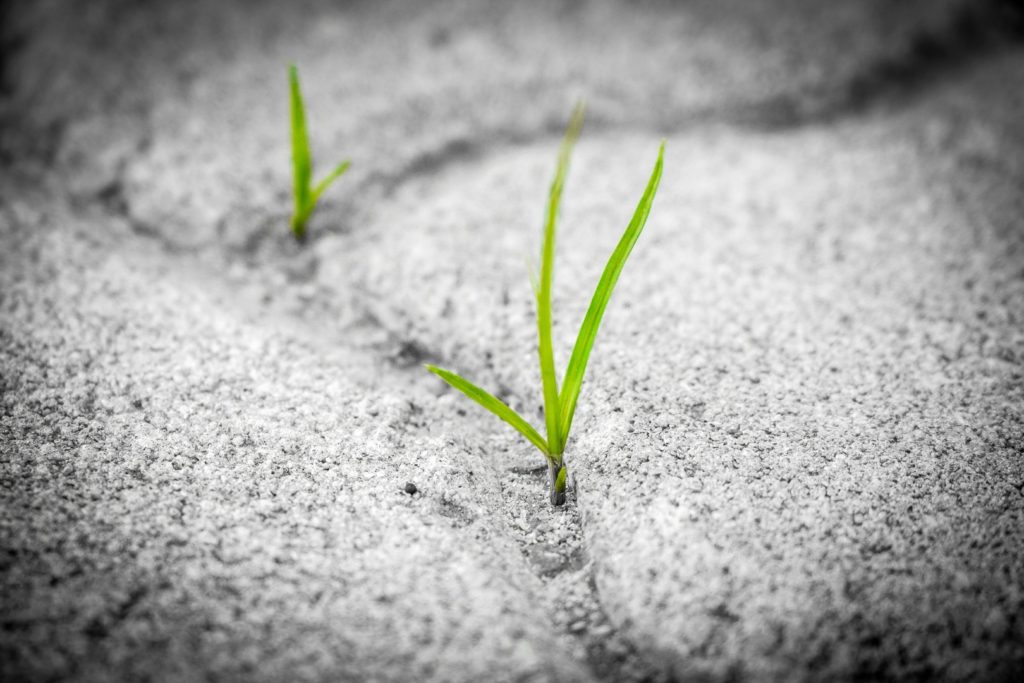 Amidst all the debilitating chaos over the next few quarters, there will be opportunities for transformation, even renewal. Progressive organizations will realize that a shared sense of 'purpose' will go a long way in galvanizing teams through the crisis. The ability to inculcate 'trust' (for faster decisions and agility to pivot as needed) in a more virtual operating model, will also emerge as a critical enabler of recovery and success. In this journey, business leaders will need to balance both the tangible expectations (maintaining productivity, profitability etc.) as well as the emotional and psychological well-being of employees. They will need to stretch not only their cognitive abilities, like scenario planning, risk management, decision making etc., but also their ability to communicate, inspire, trust, be vulnerable and be authentic.
For all this, it is only expected for business to lean on HR for support. In the next part, we focus on the role that HR needs to play in life during and after the lockdown.
Social Share